Grade 3 – Center School – Mrs. Gauger

This year we will be "Organized Owls"! During the first week of school we will organize our supplies in a way that will help us to stay organized on a day to day basis. Please remember that supplies will need to be replenished throughout the school year. This is a great time to stock up and take advantage of the back to school sales!
Please contact me if there are extenuating circumstances that will make purchasing supplies difficult for your family so that we can work together to make sure your student has the supplies they need to be successful in third grade this year! I can be reached by email (
agauger@epsd.us
) or you can call the Center School office and leave a message with the secretary.
Supplies Needed for School
Please send these to school with your student on the first day of school.
•One (1") 3 ring binder. Please do not purchase binders that are larger than 1" – unfortunately they will not fit in our desks.
•2 wide ruled, 3 hole punched spiral notebooks.
•1 zippered pencil case (3 hole punched) that can be placed in your binder (to store all of the smaller items you will use frequently such as flash cards, etc.). (TIP – If you are crafty you can make your own using a sturdy zip-lock bag and strong tape!)
•6 folders (3 hole punched – no brads on the inside). These will go inside your binders. The plastic folders hold up best and can be purchased at low prices this time of year. Paper folders will also work, but may need to be replaced as the year goes on.
•1 package of 12 #2 pencils – Dixon Ticonderoga sharpen the best! Please sharpen your box of pencils before the first day of school.
•2 large pink erasers
•1 package of thin line classic color markers (just the basic colors will be plenty!)
•1 package of classic colored pencils (again, just the basic colors will be plenty!)
•3 large glue sticks
•1 yellow highlighter
•1 soft pencil case to house supplies in your desk (no pencil boxes please!) (This is where you will keep markers, colored pencils, etc.).
•1 student sized pair of scissors
•1 handheld pencil sharpener (enclosed to catch the shavings!)
•1 set of headphones or earbuds for personal use
•1 large box of tissues
•1 large container of cleaning wipes
In addition to the supplies requested for school, please organize supplies for doing your homework at home. You likely own many of these things already! Keep these supplies in a safe place at home and you'll always have what you need to do your homework each night!
Pencils, Pencil sharpener, Scissors, Glue stick, Colored pencils/crayons (you will need at least the basic colors), Plain and/or lined paper, Tape, Ruler, Stapler.
Powered by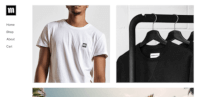 Create your own unique website with customizable templates.