HOW TO REACH ME
Please feel free to contact me anytime by note, or email. However, please do not leave a message on my voice mail. If it is an emergency and you need to speak with me, please call the Center office.
COMMUNICATION BINDER
Your child will have a binder that will be used to send home papers, homework and notices. Please check this binder on a daily basis. Make sure your child returns the binder to school the very next day. It is a great home school communication tool.
TRANSPORTATION



If there is ever

any

change in your child's after school transportation you must send in a written note or notify the office of the change.
DAILY SNACK
We will have a snack daily. Please send in healthy snacks that your child enjoys. Healthy snacks will help your child to better concentrate and do their best work. Some healthy snack items include: fresh fruit, pretzels, yogurt, veggies, crackers.
ALLERGIES



Please notify the school as well as myself about any allergies that affect the health of your child.
LUNCH ENVELOPES
Students can purchase a hot lunch daily. Lunch menus are sent home at the beginning of each month. Yellow lunch envelopes are available in our classroom. Children have access to them in the classroom and can be taken home at any time. If you are running low at home, please remind your child to bring some lunch envelopes home. Lunch money must be clearly marked with your child's first and last name, grade, my name and our school as well as the amount of money enclosed. Students are to place their lunch money in our purple container to be taken to the office.
BIRTHDAYS
Please let me know a little in advance if you would like to send in a healthy treat to celebrate your child's birthday to eliminate conflicts with schedules and other birthday celebrations. We are not able to distribute party invitations at school unless all children are being invited.
TOYS
Toys, stuffed animals, and electronic devices are not allowed in school.
​
Powered by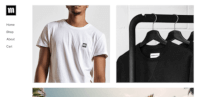 Create your own unique website with customizable templates.